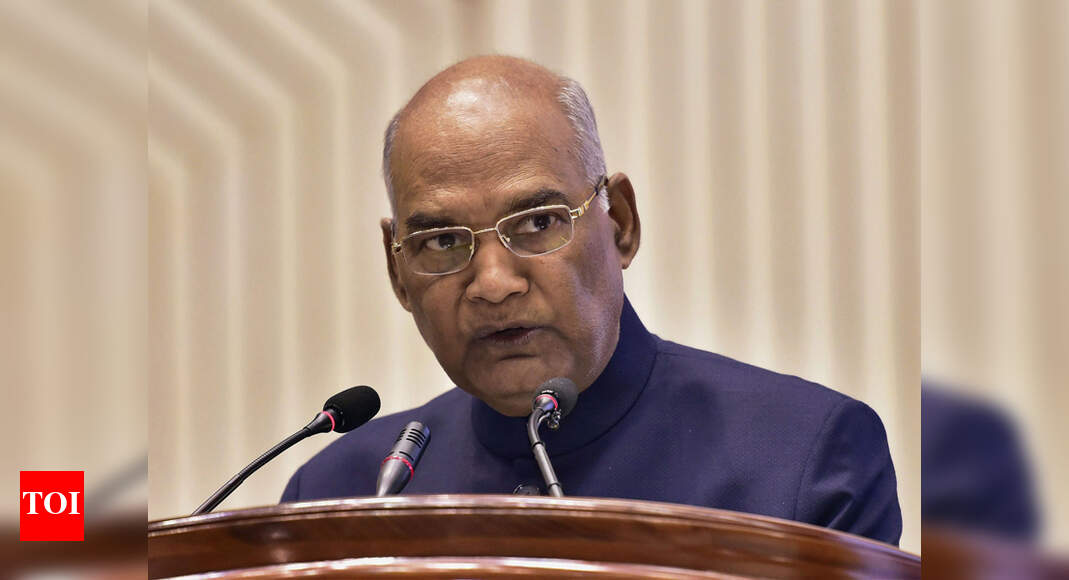 President appoints commission to review CBO subcategorization | India News
NEW DELHI: President Ram Nath Kovind on Monday appointed a five-member commission headed by former Delhi High Court Chief Justice G Rohini to consider the sub-categorization of other backward classes (OBCs) under article 340 of the Constitution, according to an official statement.
The move was taken to ensure that the most backward among OBC communities enjoy the benefits of the reservation, the statement from the Ministry of Social Justice and Empowerment added.
"This decision, taken on the occasion of the anniversary of the birth of Mahatma Gandhi, reinforces, in the spirit of his teachings, the efforts of the government to achieve more social justice and inclusion for all, and in especially for members of other backward classes, "he added.
According to the statement, the commission will examine the extent of the inequitable distribution of the benefits of the reservation among the castes or communities included in the broad category of CBOs with reference to those classes included in the central list.
The commission will also develop the mechanism, criteria, norms and parameters in a scientific approach for the sub-
categorization
within these classes and will undertake the exercise of identifying the respective castes or communities or sub-castes or synonyms in the central CBO list. and categorizing them into their respective subcategories, the statement said.
The Commission was invited to submit its report to the President within twelve weeks of the assumption by the President.
Upon receipt of the report, the central government will consider ways and means of equitable distribution of the benefits of reservation in central government jobs and admission to central government institutions among all layers of CBOs.
Earlier on August 23, Finance Minister Arun Jaitley announced that the government would soon be setting up a commission to examine the subcategorization of CBOs.